Academics / Study Program / Information Technology
The Information Technology major offers in-depth learning to equip you with the basic knowledge
of computer systems as well as the ways to use, maintain, and leverage it to solve business processes.
Artificial Intelligence
Cloud Computing
Database
Digital Technologies
Emerging Technologies
Networking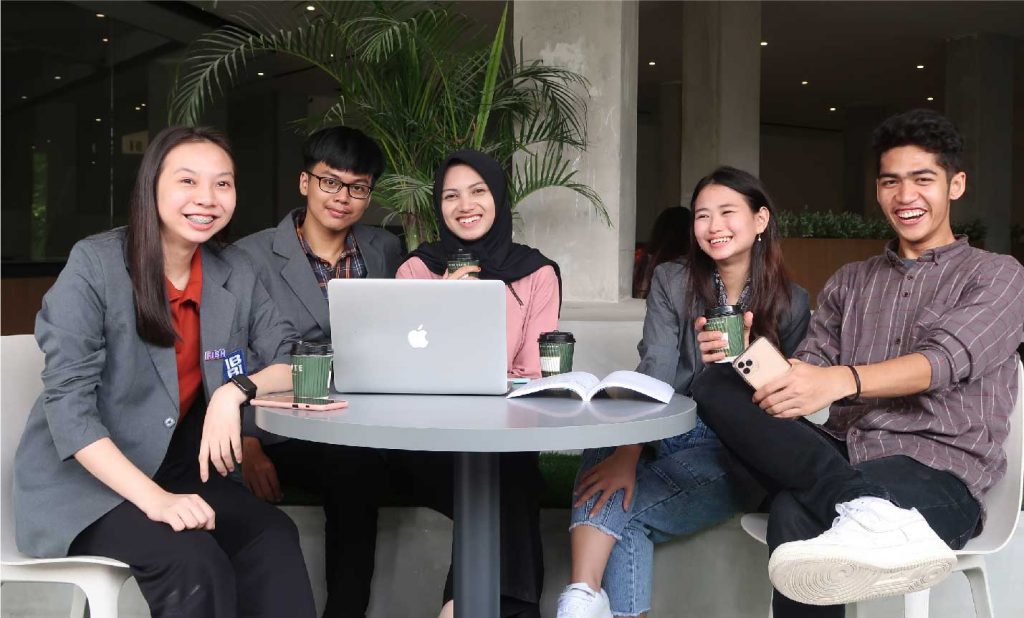 An accomplishment of
146 credits
is needed to graduate with a bachelor's degree in
4 years.
A glimpse of our activities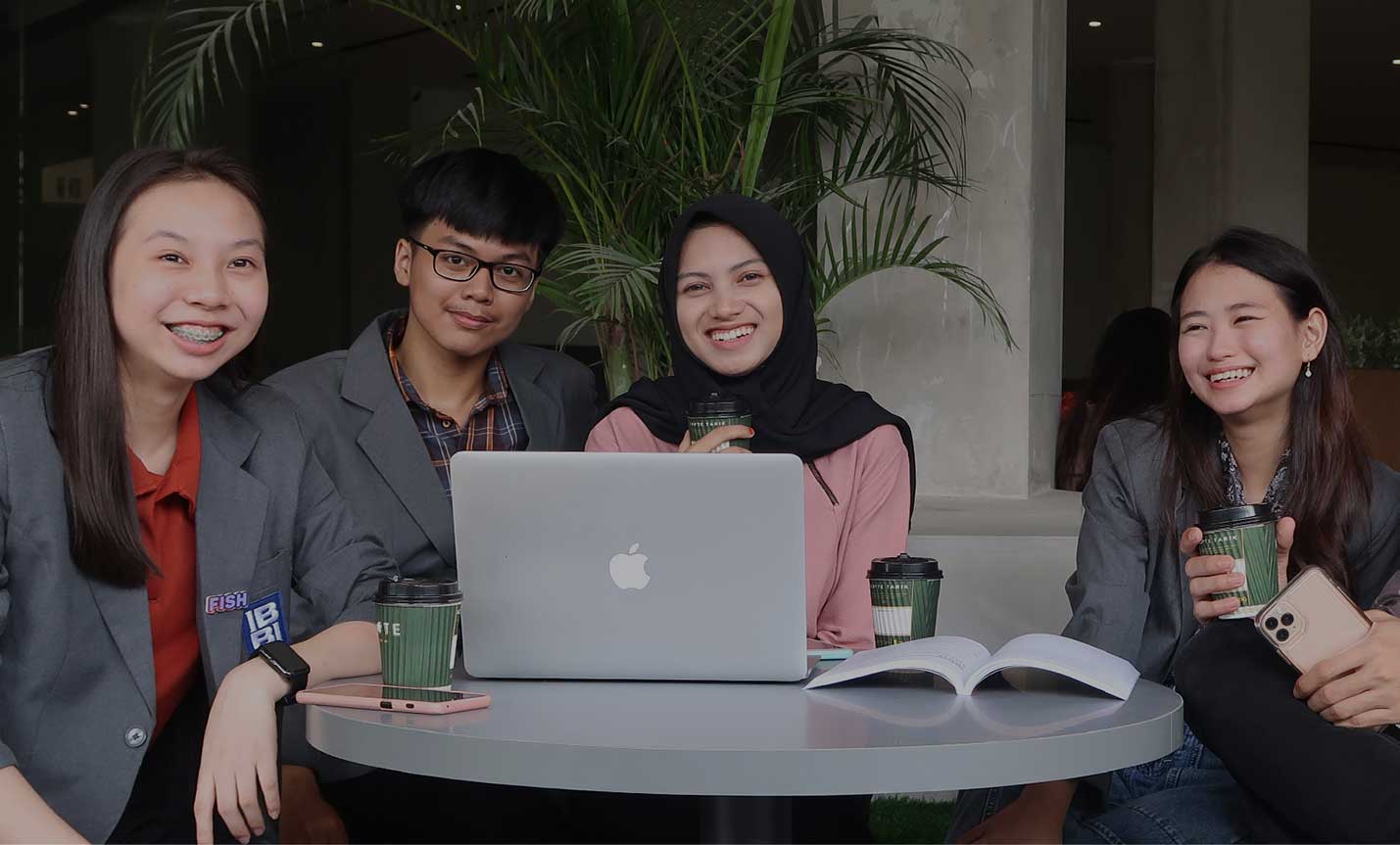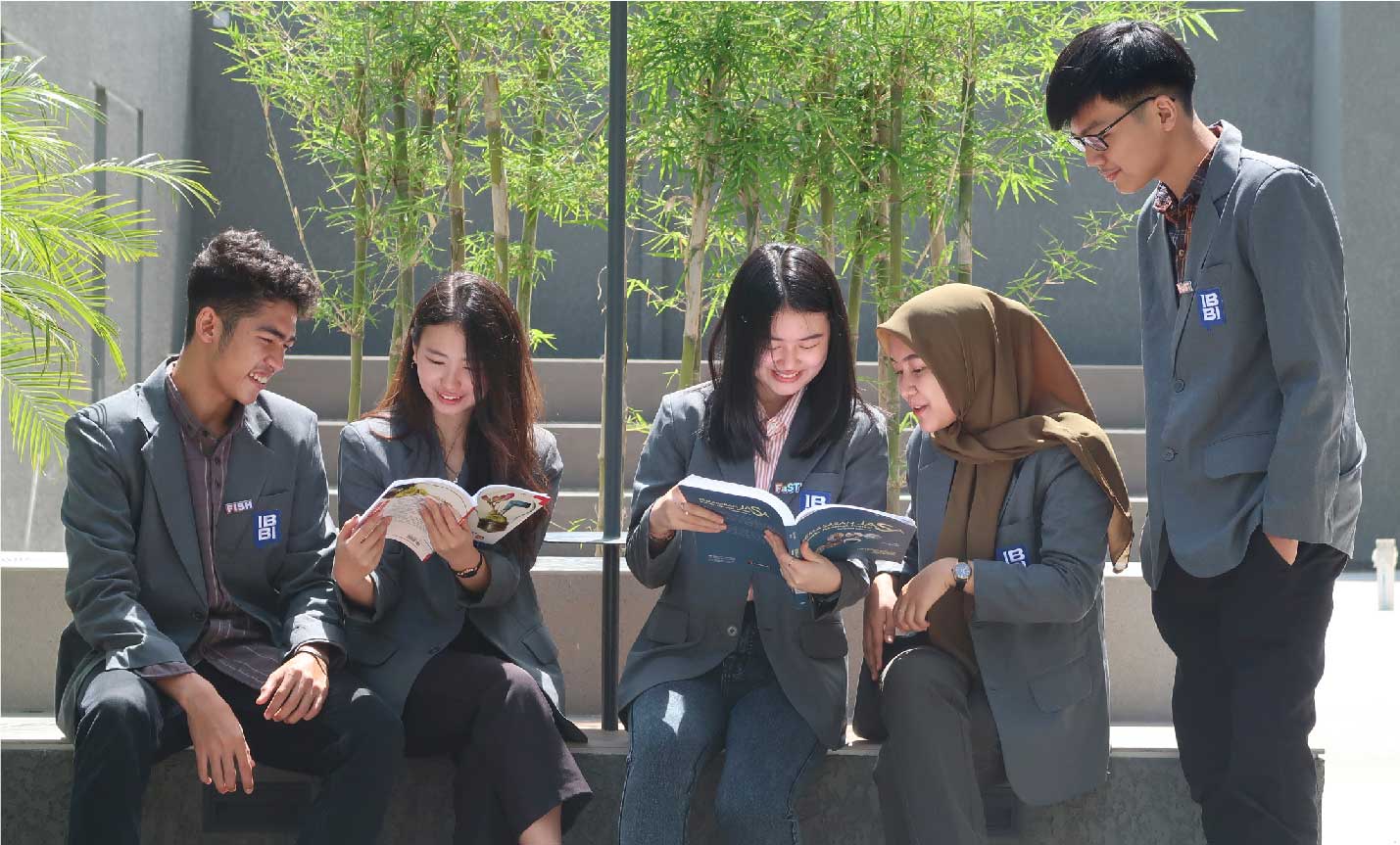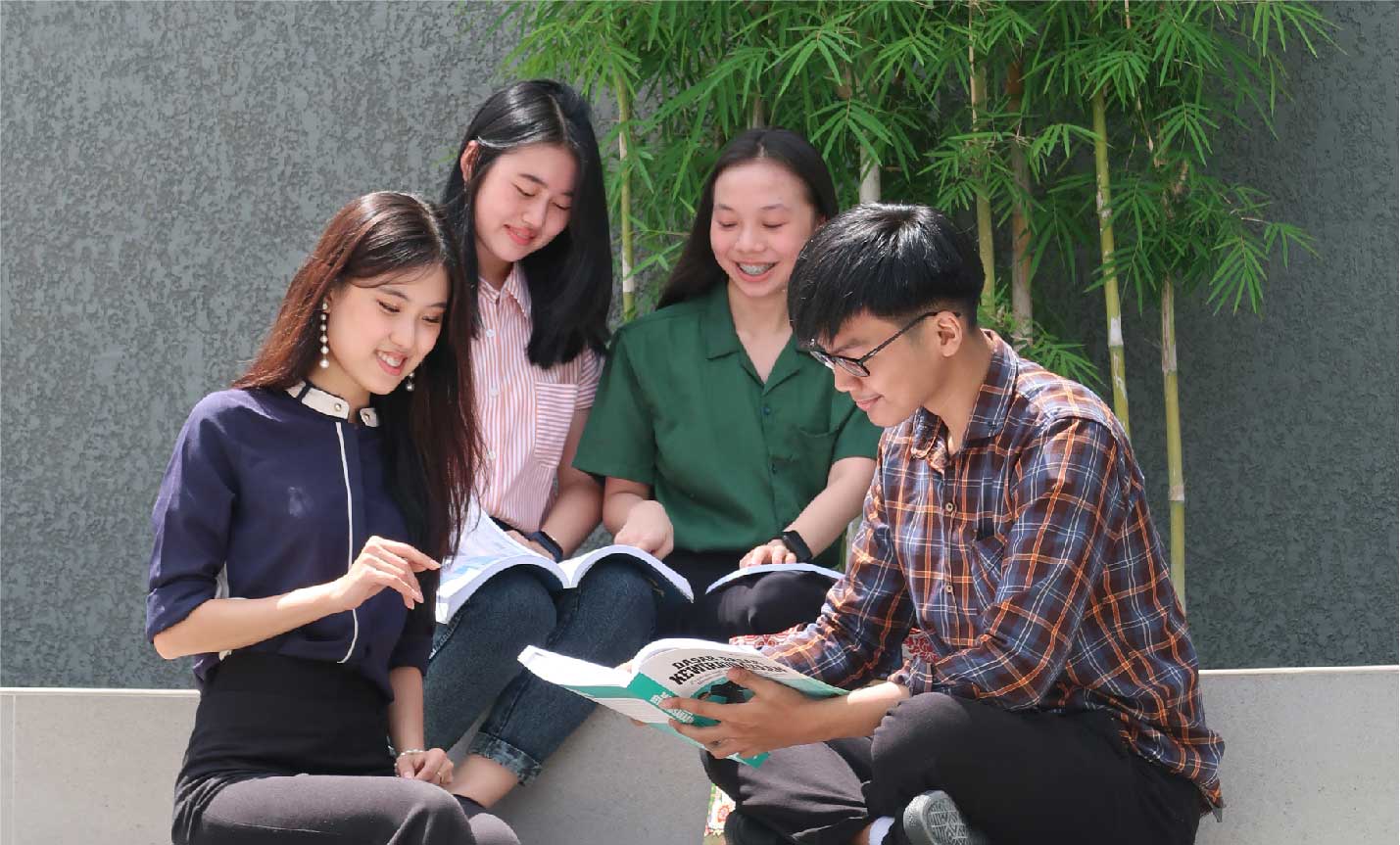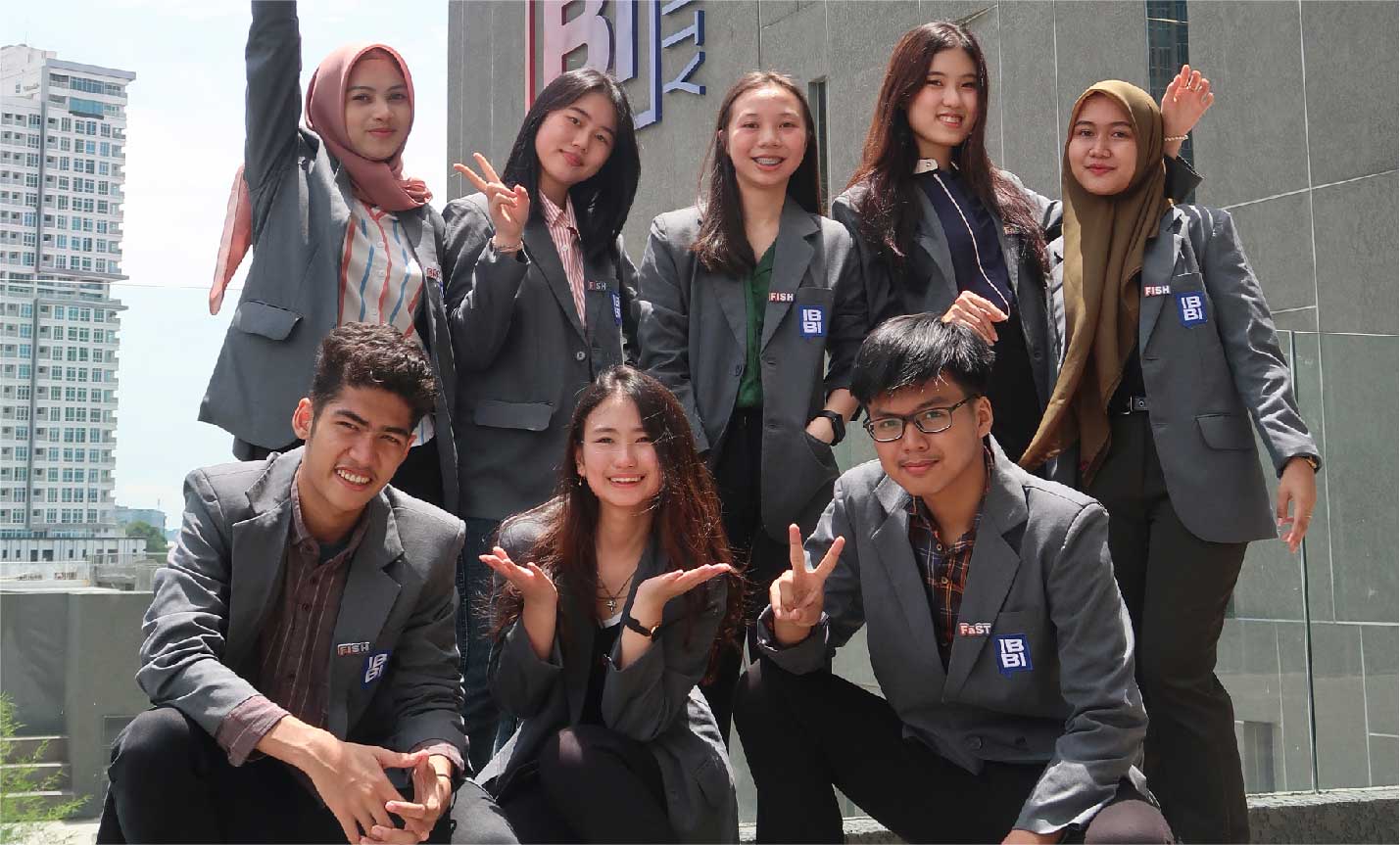 Artificial Intelligence

Cloud Computing

Database

Digital Technologies

Emerging Technologies

Networking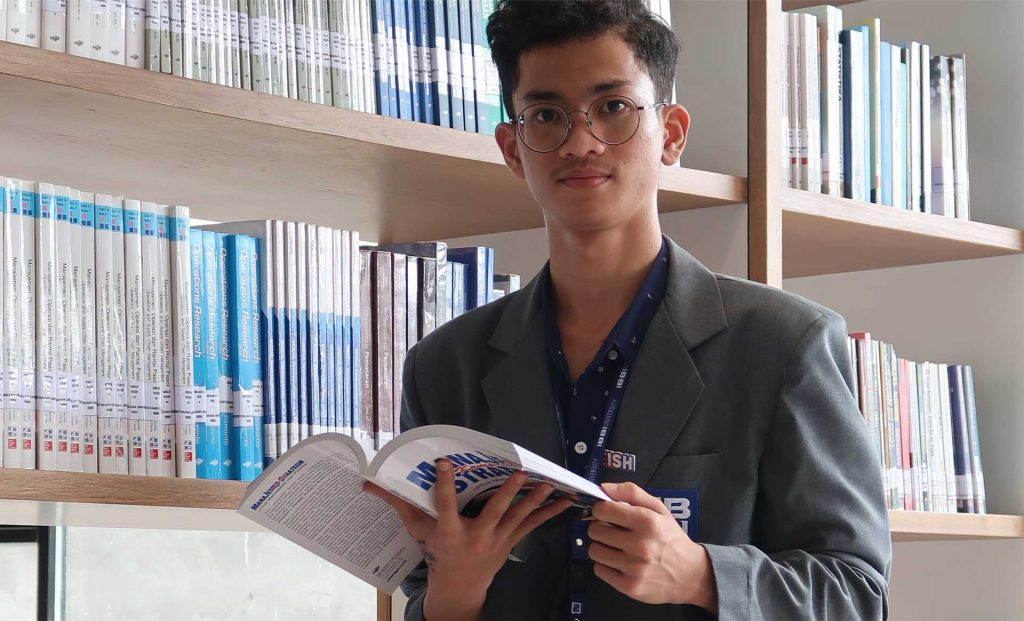 With Data Science or Emerging Technology specialization
Logic and Algorithm
Logic and Algorithm (Practical)
Graphic Design I
Graphic Design I (Practical)
Introduction to Information Technology
Discrete Mathematics
English I
Business Computer Apps
Pancasila
Visual Programming I
Visual Programming I (Practical)
Information System Concept
Data Structure
Data Structure (Practical)
Computer Organization and Architecture
Statistics and Probability
English II
Religious Education
Digital Technology
Graphic Design II
Graphic Design II (Practical)
Visual Programming II
Visual Programming II (Practical)
Database
Database (Practical)
Information System Analysis and Design
Operating System
Indonesian
Information Technology Management
Accounting Information System
Accounting Information System (Practical)
Human and Computer Interaction
Software Engineering
Computer Network
Computer Network (Practical)
Artificial Intelligence
Artificial Intelligence (Practical)
Civic Education
Cloud Computing
Cloud Computing (Practical)
Distributed System
Distributed System (Practical)
Web Programming
Web Programming (Practical)
Enterprise Resource Planning
UI/UX Design
UI/UX Design (Practical)
MBKM Apprenticeship
Computer Security
Personality Development
Professional Ethics
Technopreneurship
Taxation
Operational Research Techniques
Management and Organization
Leadership
Mobile Programming
Mobile Programming (Practical)
Internet of Things
Internet of Things (Practical)
Managing Big Data
Managing Big Data (Practical)
Emerging Technology
Emerging Technology (Practical)
Emerging Technology Specialization
Ambient Computing
Ambient Computing (Practical)
Internet of Things
Internet of Things (Practical)
Sensors and Connectivity
Sensors and Connectivity (Practical)
Emerging Technology
Emerging Technology (Practical)
Colloquium
Project Seminar
Comprehensive
Thesis
Learning in and out of the classrooms
At IBBI, we believe that learning process takes place beyond classrooms, and should be free of the confine of educational closets.
With that said, IBBI students are encouraged to engage in activities, competitions, and other social settings to equip them in bracing the vast jungle of real world after they graduate.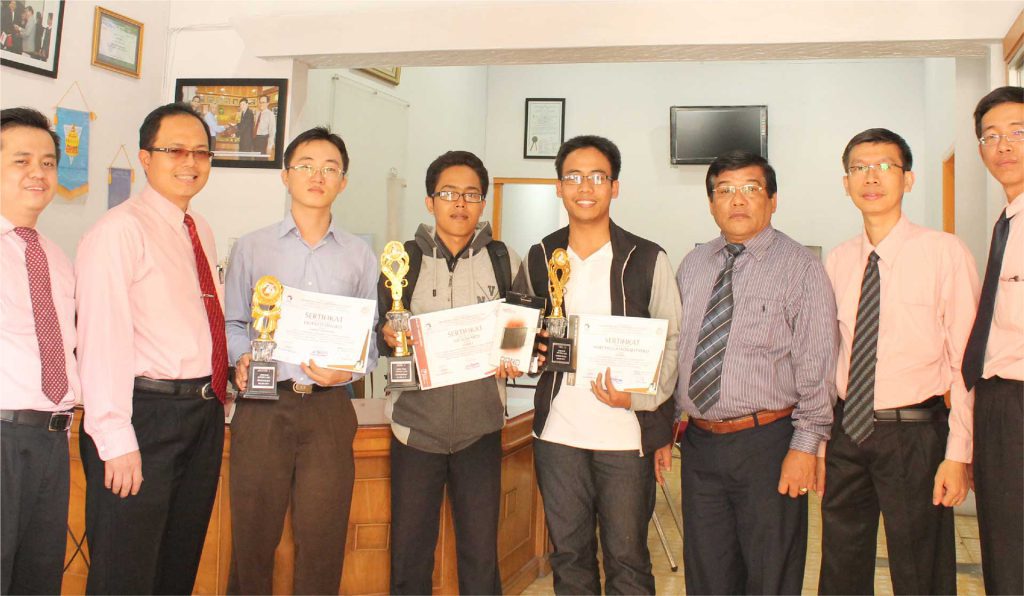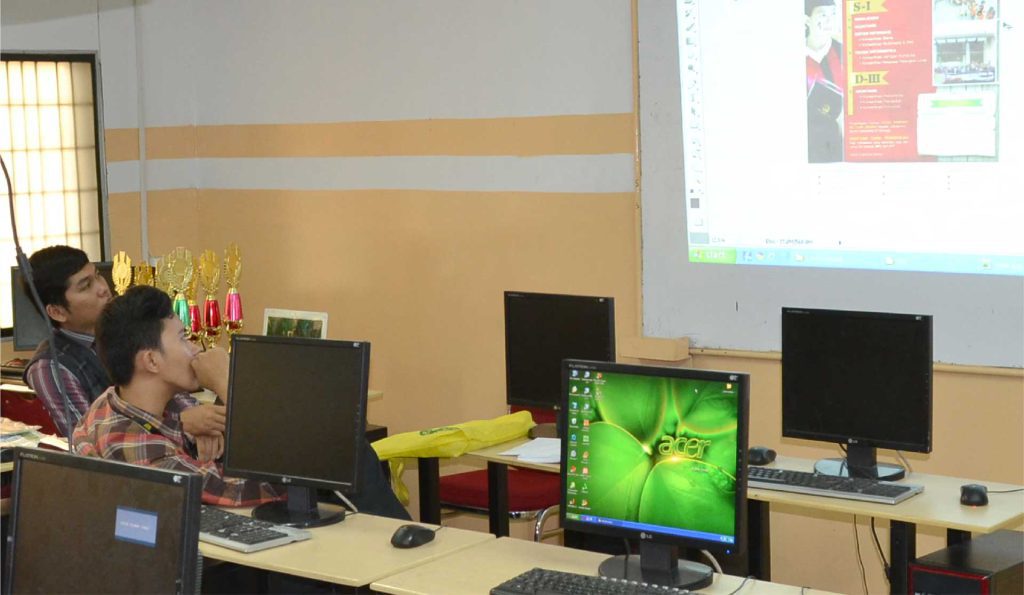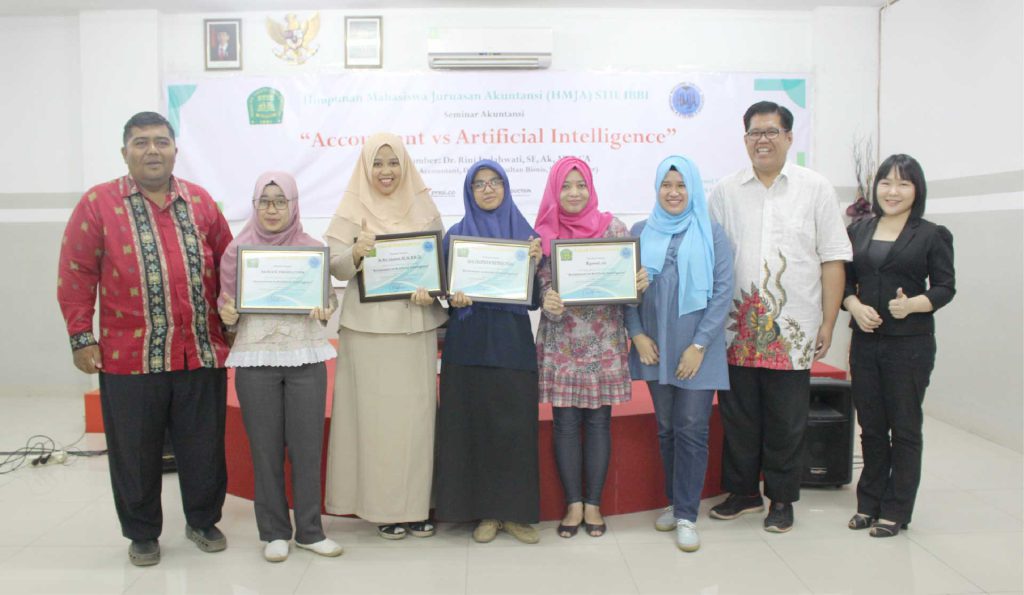 Register for 2023,
join our First Batch of admission!
---
Frequently Asked Questions
Information System Study Program delves about the intersection of computer science, management economics, and business. The focus of this study program is narrowed in software-making or better known as programming, and how it is applied in the context of business operation. That said, expect learning about economic and business-related courses when you enroll into Information System Study Program.
Program Studi Sarjana Sistem Informasi di Fakultas Sains dan Teknologi Universitas IBBI mencakup proses pembelajaran setara dengan 146 satuan kredit semester (SKS) yang dapat diselesaikan dalam waktu empat tahun (8 Semester).